Inheritance Tax
and Estate Planning
We understand that peace of mind for the future is essential. You've worked hard to build and grow your wealth, so it's only natural to put in place tax-efficient measures to protect it.
Protecting the financial future of the ones you love
Kingswood offer specialist Inheritance Tax (IHT) and Estate Planning advice to help you secure your wealth for your loved ones and put a tailored plan in place for what happens after your death.
Our IHT and Estate Planning specialists can advise you on:
Managing your IHT obligations
Passing on your assets effectively
Wills and Lasting Powers of Attorneys
Safeguarding the financial stability of your loved ones
Using Trusts
You've worked hard all of your life to get to where you are, and providing for those you care about is important to you. However, just owning your own home and having sufficient capital to provide a reasonable income during your retirement may leave your estate with a sizeable IHT liability.
If you want to have control over what happens to your assets after your death, effective estate planning is essential. If you do not plan for what happens to your assets when you die, more of your estate than necessary could be exposed to Inheritance Tax. You want to be sure that the right people will get the right amounts at the right time.
Estate planning is about more than just tax. It is about making sure the people left behind are financially supported, that your assets are protected and that the tax your estate pays is fair. From essential estate planning, such as the establishment of Wills and power of attorney, to options such as making the most of exemptions, giving away excess income and creating trusts, there are numerous estate planning possibilities.
Our specialist estate planning advice is designed to help you maximise your wealth and minimise Inheritance Tax. To find out more, please contact us – we look forward to hearing from you.
Our Guide to Estate and Trust is designed to give you a basic understanding of Estate and Trust Planning and the issues you may face. We look at various ways you could reduce a potential Inheritance Tax liability in order to pass on as much wealth as possible.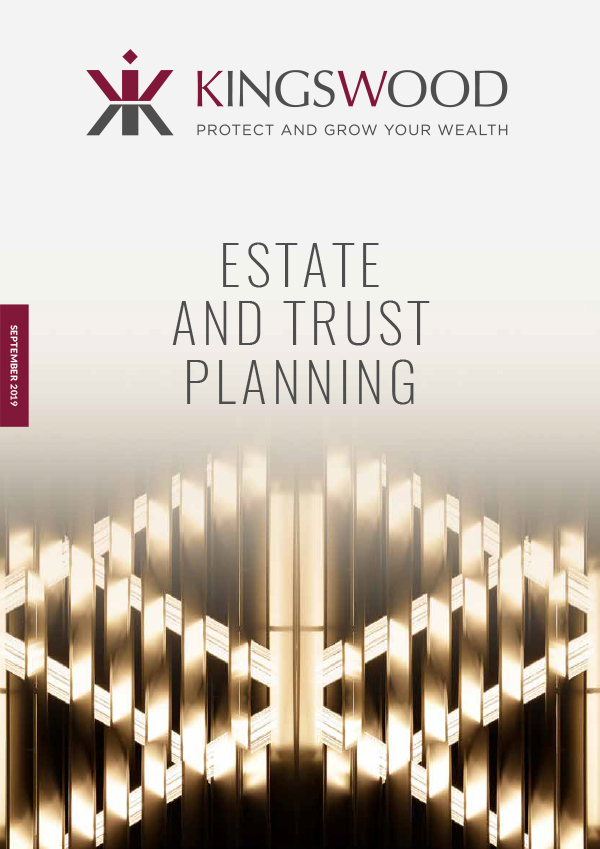 In this guide you will learn:
About Inheritance Tax and how to leave a legacy which serves your family's best interests
About the Residence Nil-rate Band and how to apply the additional threshold
How to make financial gifts and pass on your assets effectively
How to make a Will and secure more of your wealth for your loved ones
How to create a Trust
About being a Power of Attorney
The 6 things you need to consider to help preserve your wealth
The Estate and Trust Planning technical terms and their definitions