Kingswood is an integrated wealth management business offering a comprehensive range of financial planning and investment services.
We look after a diverse range of clients including private individuals, trusts, charities and corporates. We also work with some of the UK's largest universities and institutions. Our goal is to build enduring relationships to realise the best financial outcomes for our clients and their families.
We do this by offering a highly personal service from our network of local offices around the UK. Our experts work with our clients over the long term to Protect and Grow their wealth through relevant and timely advice and the active management of their assets.
Our goal is to provide clients with a complete wealth management service combining investment management and wealth planning. As our Wealth Planners and Investment Managers work in tandem, our clients are able to benefit from a level of knowledge and professional expertise that sets us apart.
We are able to provide advice and stewardship around the key areas of:
•
Inheritance tax planning
•
Tax efficient investments and savings
•
Insurance and protection
We also offer corporate solutions to organisations where we provide support to HR departments with employee benefits administration and payroll. In addition, we have a dedicated team working alongside some of the UK's largest institutions to enhance the returns they achieve on their cash.
Kingswood began life in 2010 as primarily an investment management business and through a number of acquisitions of financial advice businesses we now provide clients with a fully integrated approach to their financial affairs. Kingswood is a public company and our shares have been listed on the AIM market since 2014.
We have ambitious plans to become a leading global provider of wealth management services to clients and we have a growing network of offices across the United Kingdom and the United States. As at November 2020, we employ c.186 staff and have £5.6bn of client assets under advice and management. Despite all of this our ethos and mission remain the same – to create opportunities for people worldwide to experience financial freedom.
Critical to the growth of our business is the continuous investment in people, innovation and technology to support our advisers and clients. We pride ourselves on the creation of a technology backbone, rigorous risk management and compliance environment and the provision of attractive investment solutions to clients. Underpinning all of this are our core values.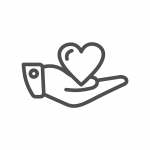 We are committed to acting with integrity, being fair, and acting in the best interest of our clients.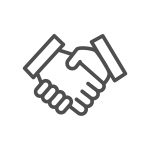 We believe in loyalty and working as a team, this allows us to build relationships of trust.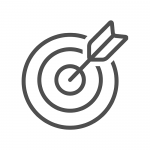 We strive to make a difference and a positive impact with everything we do.
Headquartered in London, we have a growing network of offices across the UK as well as offices in Johannesburg, South Africa and New York, USA. Clients range from private individuals to some of the UK's largest universities.