Your Financial Plan at your fingertips
Introducing our new digital finance app and portal - Kingswood Go
We pride ourselves on being client centric and putting our clients at the forefront of what we do. That's why we listened to our clients when they asked us for a platform where they can view their whole financial plan in one place.
Kingswood Go offers smooth technology, a secure system and a slick portal for all your financial needs.
You can view all your financial documentation as well as additional products such as properties, shares, workplace pensions or personal investment accounts.
The app allows you to keep in touch with your Kingswood wealth planner anytime, via our secure messaging system.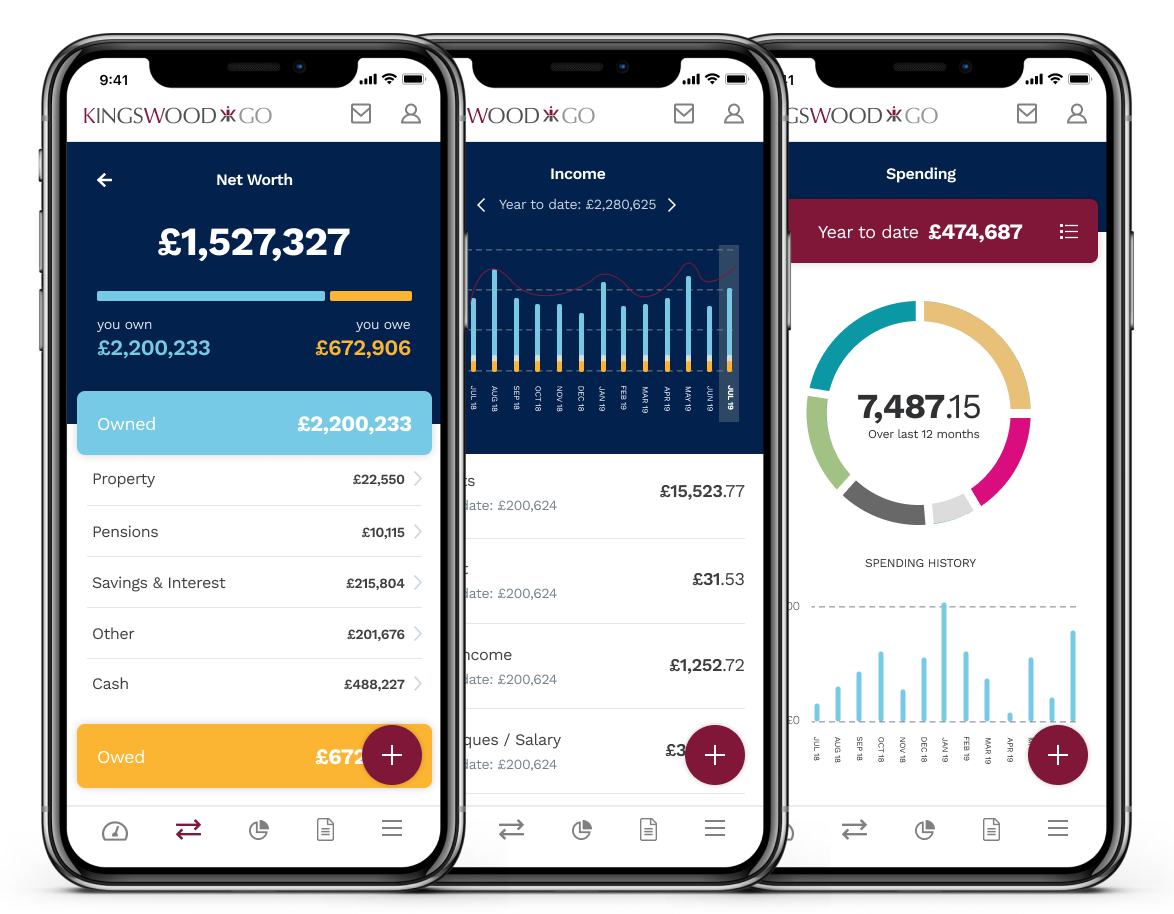 ---
Our focus is to make sure your financial journey is smooth and seamless. We make time to review your plan whenever necessary and aim to inspire you with financial confidence.
The value we bring is being able to listen and talk you through the important areas you should consider in financial planning in a clear and easy way to understand.