Committed to keeping our clients fully informed
As we all continue to monitor developments of the spread of COVID-19, we wanted to make you aware of the measures Kingswood has in place to ensure uninterrupted delivery of our services. We are closely monitoring on a daily basis developments and announcements from the authorities and have invoked several precautionary measures from our Business Continuity Plan to help minimise the potential impact of the virus on our employees, clients and the greater community.
View letter sent to clients 17 March 2020
Covid-19 Investment Outlook (27 March 2020)
The world has changed out of all recognition in the space of a month. Containment measures of a scale never seen before have now been put in place by governments across much of the world. And the authorities have announced in record time an unprecedented range of monetary and fiscal stimulus measures.
Click below to read the full Investment Outlook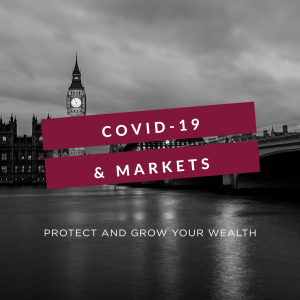 Conference Call 30th March 2020
Covid-19 & Markets (Rupert Thompson, Leigh Philpot & Paul Surguy)
Conference Call 23rd March 2020
Covid-19 & Markets (Rupert Thompson, Leigh Philpot & Richard Jeffrey)