Global equity markets fell last week a modest 0.4% in local currency terms. This followed a strong bounce the previous week and leaves them still up some 5% from their low on 12 May.
Volatility remains on the high side. US equities posted a 1.5% increase on Thursday, only then to reverse the gain on Friday. UK equities of course were anaesthetised over this period by a sea of red, white and blue and ended the week down 0.5%.
Meanwhile, government bond yields have headed higher again with 10-year yields rising 0.2-0.3% last week. In the UK, they have hit a new high of 2.2% but in the US remain below the key 3% level they burst through temporarily in early May.
Equity moves at the moment are being driven by swings in sentiment from hopes of a soft-landing to fears of a recession, with incoming economic data viewed very much in this light.
Friday saw US employment post another sizeable and stronger than expected gain in May and the unemployment rate remained a lowly 3.6%. However, far from taking heart from this robust data, equities sold off on the fear that this strength would only reinforce the Fed's determination to push rates higher and increase the danger of a hard-landing down the road.
Markets are hoping for a weakening in activity which will show efforts by the Fed to cool the economy are starting to work and remove the need for aggressive policy tightening. But it is a fine balance. If the data comes in too weak, this then just sparks fears that the economy is already falling into recession.
The skittish mood at the moment is being reinforced by scary talk from various CEOs. Jamie Dimon, CEO of JPMorgan, is predicting an economic 'hurricane' while Elon Musk has a 'super bad feeling about the economy'.
At the other end of the world, the news has taken a turn for the better with Shanghai ending its two month lockdown and Chinese equities duly bouncing 4.4%. Still, with no change to the zero-covid policy in sight, the pandemic looks set to remain an intermittent drag on activity going forward.
Back here in the UK, today's news that Boris Johnson faces a confidence vote has provoked a positive reaction if anything. The pound has risen a little on the news and UK equities are leading the gains in markets this morning.
The key market call remains whether we are headed for a soft or hard landing. We still expect a softish landing, not least because far from all Fed tightening cycles in the past have ended in a full-blown recession.
If we're right, markets should in time recover a further part of their losses, even if they remain febrile for a few months yet given this debate still has some way to run.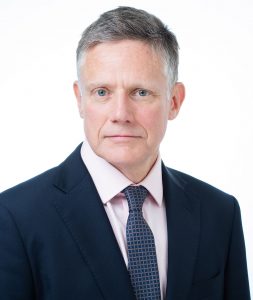 Rupert Thompson – Investment Strategist